Date - 3rd Jun 2017
Time - 7:30 pm
Location The Berry Theatre (See Map Below)
Click for iPhone/iPad reminder iCal
Click here for Google reminder
Wow what a Concert. It all went off really well. The soloists were amazing. The Choir sang their hearts out Chris Allison on the piano kept us all together, with his lovely daughter Martha turning pages and keeping him in order. Our front of house team kept the audience in order we didn't lose any, thanks for your help people.  David despite being left in "the darkness my old friend" he soldiered on through the Simon and Garfunkel Medley masterfully. And Lillian Sediles our new musical director kept us on our toes with her brilliant direction. Not only that she sang with the Choir and played a beautiful violin duet with Chris Allison. Thanks everyone who came you did brilliantly when you joined in with Mary Poppins I hope you enjoyed it as much as we did.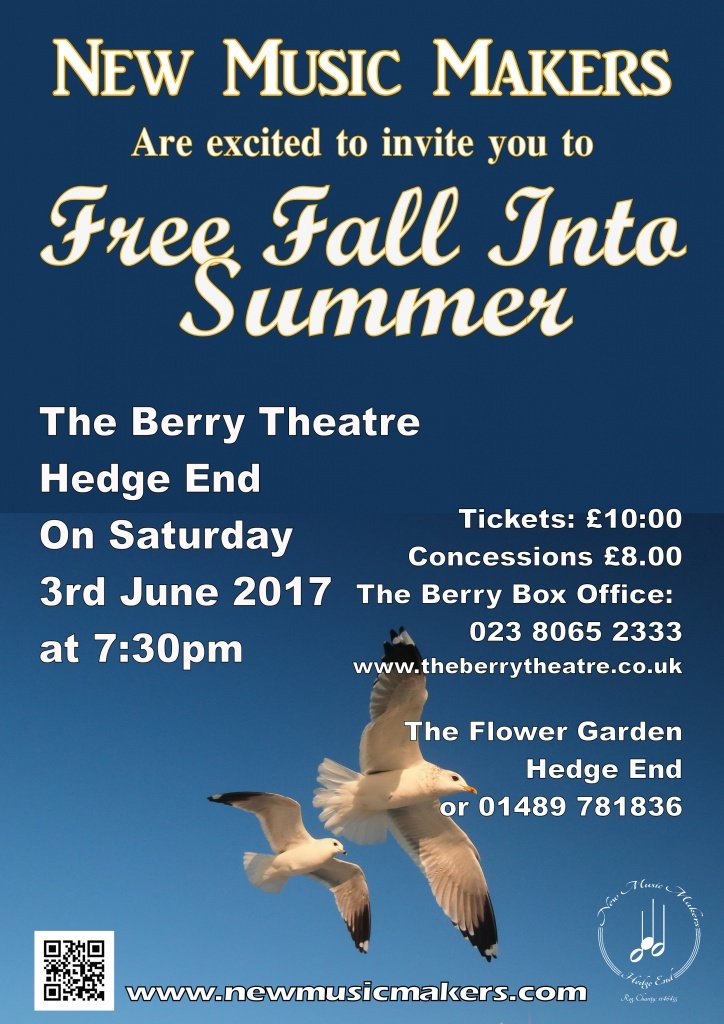 Longitude
-1.3030853116393928
Latitude
50.91875843956435