Chris joined the choir as accompanist in September 2014.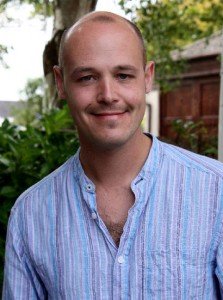 Originally from a small town called Abergavenny in South Wales, Chris came to Southampton to university where he studied music.
For many years he then worked as a teacher, both in schools and freelance as a piano teacher.
Chris still teaches piano privately and is currently also one of the pastors and music director at Kings Community Church in Hedge End.
Visit Chris's website  www.chrisallisonpiano.com for more details
Chris lives in Hedge End with his wife, Charlotte and their three children.
When not playing or listening to music he enjoys the peace and quiet of his allotment for relaxation.