Date - 15th Dec 2017
Time - 7:30 pm - 10:00 pm
Location Thornden Hall (See Map Below)
Click for iPhone/iPad reminder iCal
Click here for Google reminder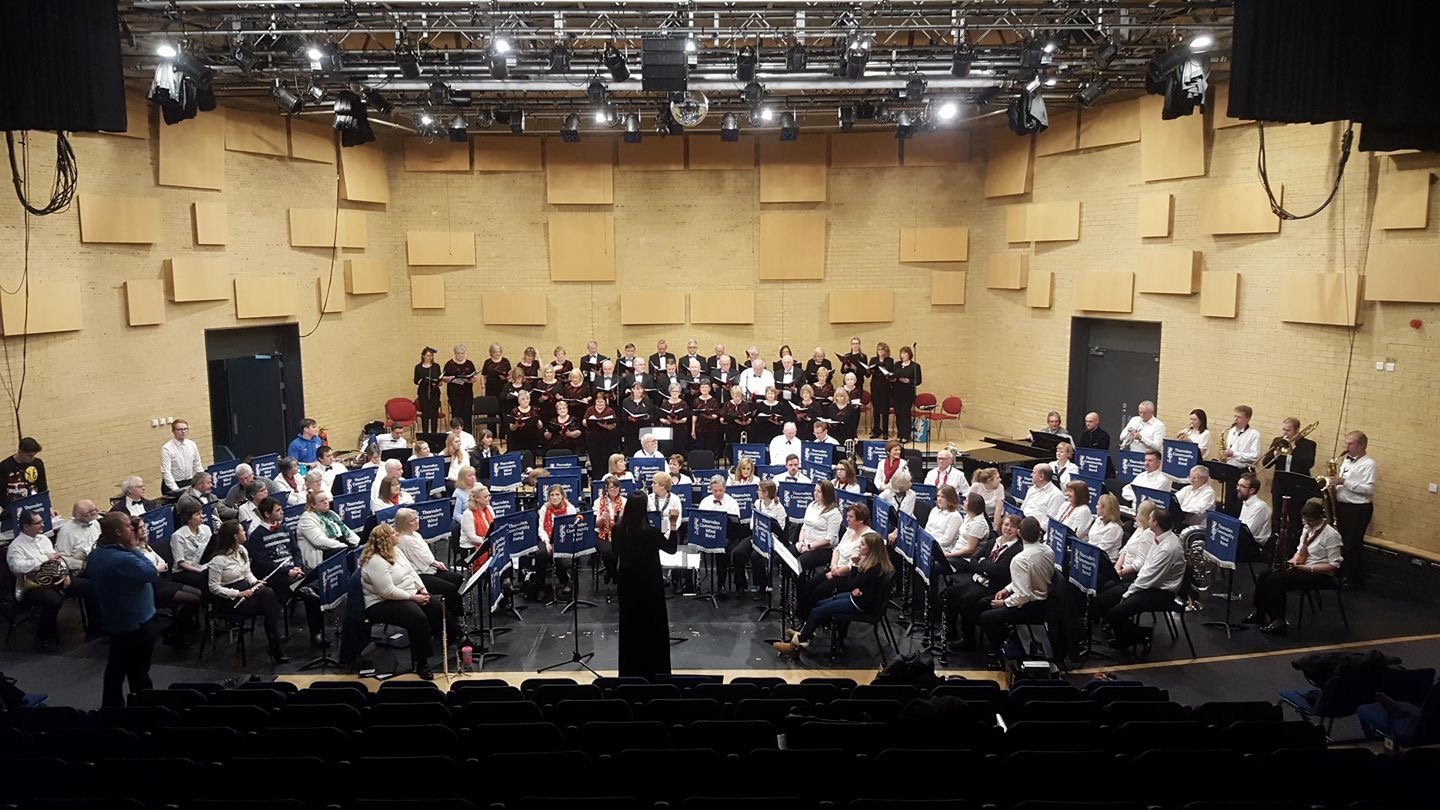 The New Music Makers shared a fantastic Christmas concert with the Thornden Community Wind Band on Friday night.  The purpose built concert hall rang out with seriously festive music to please the audience.  Traditional join in carols were the order of the evening and to compliment the choir's harmonised set pieces, the wind band performed enthusiastic interpretations of well loved scores such as 'All you Want for Christmas' and 'A Fireside Christmas'.  Both groups joined together for a jazzy rendition of 'Swing into Christmas', the initial part of the medley being set to Glen Millar's 'In the Mood', which got everyone's toes tapping.  A second collaboration took place with 'A Festive Christmas'.  Topped off with a jazz trio singing 'Jingle Bells', Christmas was certainly rung in.  Many thanks to all who put their time into creating a wonderful concert.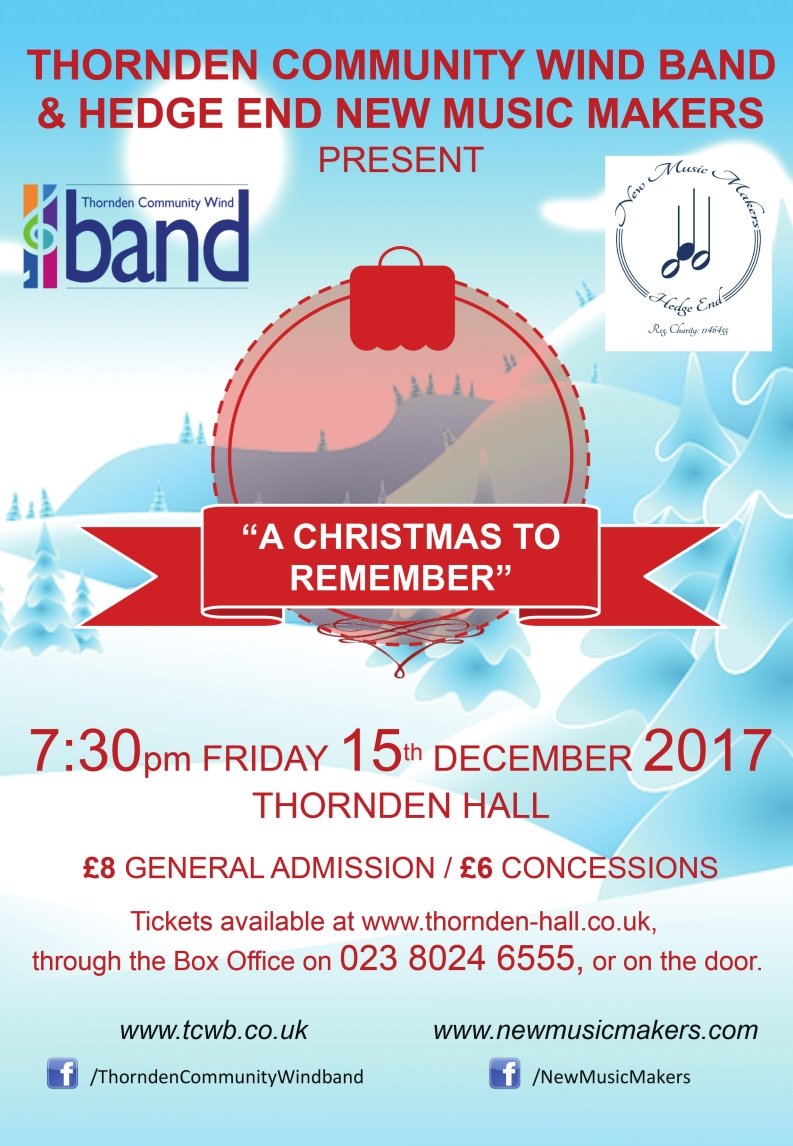 Longitude
-1.36216566931148
Latitude
50.99471231447634