Date - 9th Dec 2017
Time - See Below
Location Hedge End Village Hall (See Map Below)
Click for iPhone/iPad reminder iCal
Click here for Google reminder
2.30pm and 7.30pm
It's beginning to look a lot like Christmas.  Well at least it was in Hedge End Village Hall on Saturday 9th December.  It was sounding like it too as the New Music Makers did two performances of their Christmas concert.
The comprehensive programme showed the full range of the choir's ability including difficult pieces by John Rutter, the very beautiful 'Mary Did You Know?', the incredibly fast 'Sleigh Bells' as well as humorous pieces like an arrangement of 'Rudolph the Red-nosed Reindeer' and 'The 12 Days After Christmas.
This was Lillian Sediles' second Christmas concert with the choir and the performance level  and quality has greatly improved under her leadership, ably supported by David Farnell.
In the afternoon the audience were also treated to a display of Irish dancing by the award winning Forrestall Irish Dancing group.  They have only been going for a relatively short time but they are already beating the Irish at their own game.  The discipline required is amazing and they were a real treat to watch.
We were also given a rendition of Leonard Cohen's 'Hallelujah' by young Georgie Terrey who is already showing great promise as a solo performer.
Sharon Thomas and Eunice Deuchar read humorous poems and Roy Hogben sang a country and western song, 'Angels Among Us', which was emotional and moved many to tears.  Sandie Farnell and Lin Kellaway "muffled up and sallied forth" to sing 'The Carol Singers'.
There was also a special treat from  "The Jingle Belles", Rebecca Williams, Hilary Green and Liz Kemp who did a fabulous jazzy rendition of 'Jingle Bells', a real foot-tapper.
As always  accompanist, Chris Allison, with his son and daughter acting as page turners for him, was excellent.  And the compere, Chris Kellaway, guided the audience through the programme in his usual inimitable style.
Grateful thanks were extended to those people who helped out  with front of house and in the kitchen, serving up refreshments.  The stage was a treat for the eyes thanks to the efforts of Louise Staniforth, who spent ages planning it all, and to her team of helpers on the day.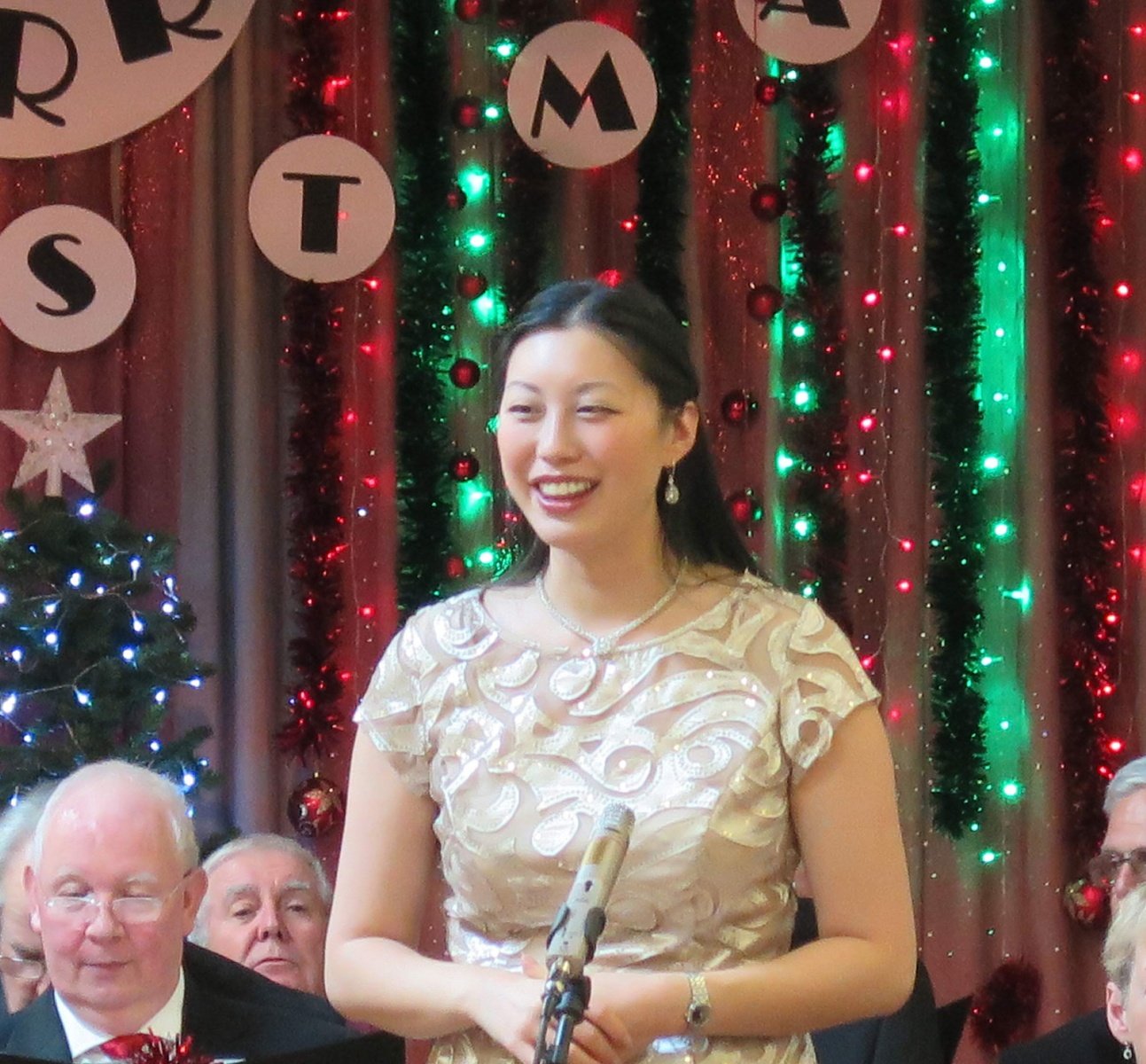 Online Ticket Request Form
Make your request for tickets and we will contact you within 48 hours.
Online ticket requests have closed but call 01489 781836 for late availability.
Longitude
-1.3053661089538764
Latitude
50.91114857653167